How to prepare for the arrival of the puppy?
RnR puppies come to their new home with their "puppy package", but that doesn't mean you don't have to prepare for its arrival. Considering that this is a frequent part of communication with new owners, I decided to make a short list of things that I would recommend for you to prepare.
Unpopular opinion – puppies need a place to rest, and no matter how much someone agrees or not, through years of breeding it has been shown that this function is best performed by a crate.
I leave the decision on whether you will take a wire one (which is easier to put away if you decide not to use it) and cover it so that the dog has its own "den" or if you will opt for a plastic one that is already darkened by itself and gives the feeling of "insulation". Be sure to avoid cloth ones because it is not suitable for a puppy who will soon enter the chewing phase and will certainly just "pass" through the mesh of the cloth cage.
As for the size, the crate size with a length of 70 to 80 cm is sufficient for a staffie. Let's say Skudo 5 is, in my opinion, an excellent choice in its price range and currently (May 2023) only a few euros more expensive than a wire cage.
There is a whole separate text on how to crate train a puppy and you can find it here.
Of course, this is not mandatory equipment, but it is highly recommended because it gives the dog a sense of security, and it makes it easier for yo: you can leave your dog alone at home and possibly travel as well as stay in hotels without worries about demolition.
Today, the choice of beds and blankets for dogs is truly unlimited. Blankets, which are also called vetbed / drybed / vet bedding, proved to be the best for us. There are several models, they mostly come in sizes 75 x 50 cm, 150 x 100 cm or similar, and have a rubber anti-slip surface. They can be cut to size, washed at 60 or even 90 degrees, and are really a great choice.
A dry bed is an absorbent or permeable fabric that lets moisture from the pet, keeping it warm and dry. Great for home but also for traveling as a foundation in a box. In Croatia they are sometimes kept by Pet Centar, they can be found online at ZooPlus, and in our opinion the best ones are from Mambo store. 
Similar to a cage, but it makes life much easier with a puppy that's constantly trying to chew on something. No matter how much you keep your eyes on a pup, while you're doing something else the puppy will find something really cool to chew on. It would be nice if it wasn't a new leather sofa, or an old chair kept a memory of Grandma Mary. A puppy pen comes in handy in such situations. The tiny pest is not closed, but at the same time it cannot gnaw the extension cord and kill itself.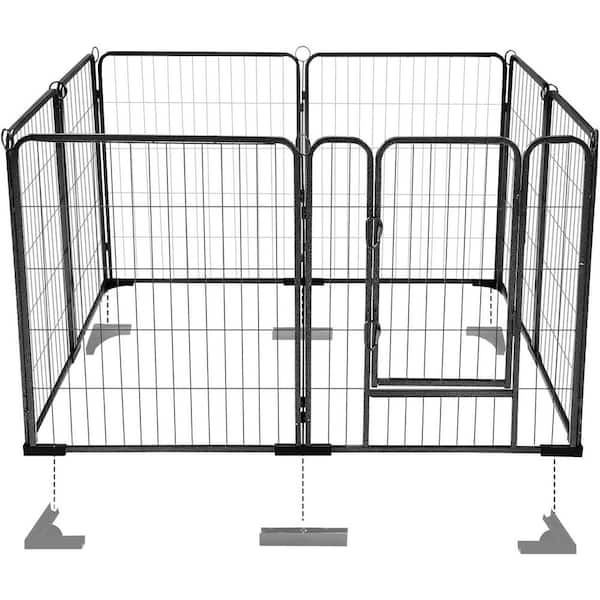 They come in a puppy package, but they vary from year to year.
Personally, I do not recommend using a harness for young dogs because you can do irreparable damage to the puppy's skeleton. Teaching a dog to walk nicely on a collar is not that difficult, we have generations of RnR puppies to prove it.
For your first leash, especially if you're in town, consider Flexi. I know, many cite it as the greatest evil on the planet, but with proper use there should be no problem. With flexi, the puppy can explore, but still be under control. Don't let him extend the leash all the way and mow down three pedestrians and two cyclists. Don't let him tangle with another dog as this is a chance for them to fight if they think they are being restrained. Use it with caution and you should be fine. 
Choose a leash at least 5 meters long, made of tape. If you want, you can immediately add a pouch container to it.
I recommend a regular clasp necklace, or a martingale necklace. Staffies do well on a wider collars, for example my adult dogs wear collars 3 to 4 cm wide.
Staffords have short and somewhat sharp hair, without undercoat.
During the shedding period, a soft rubber brush is the best way to remove hair. It doesn't have to be a special brand. Atm we will use Kong's Groom Zoom so we will use it for reference. 
Before the arrival of the puppy, you need to be well equipped with toys that are tempting enough for the puppy to chew, but still durable enough.
We have tried various brands over the years and we can say that Kong has performed best so far.
KONG classic, red, is the gold standard of dog toys. M size is fine for the puppy, but as the dog grows, it will need L or XL size. For serious chewers there is kong extreme, black, but for some reason our dogs don't like it that much.
Staffords generally like balls, but don't leave them alone with tennis balls or similar because they can easily chew and eat them or choke on pieces. Kong has a great rubber ball, again – there are several versions; puppy, classic and extreme. When buying, it is better to take a larger toy, because (too) small toys can cause suffocation.
Kong toys are also excellent food dispensers, so you can fill them with meat (frozen or fresh) and offer it to the dog as a meal in the crate (under supervision).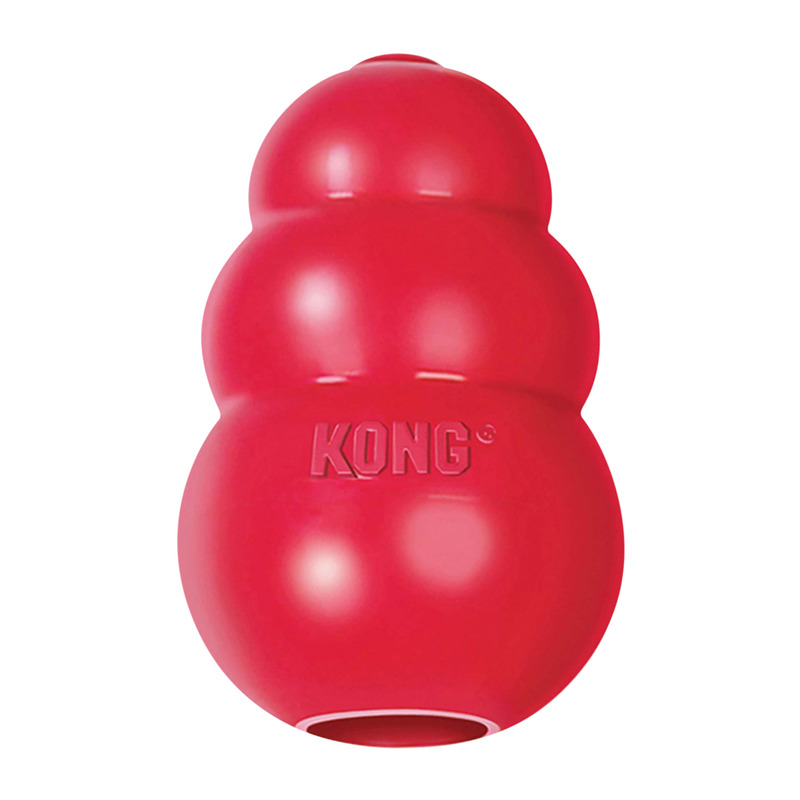 Every puppy will start changing teeth at some point, and will need to chew. Adult dogs have the same need because chewing stimulates their brain to release serotonin, so by chewing the dog is "self-soothing". This is exactly why it is important to give your dog something to chew on throughout his life. Those who feed raw do this easily by giving larger meaty bones. But dried pieces such as horse or cattle esophagus are also excellent. Dry animal parts like these can be bought in  pet shops. Choose specific pieces (esophagus, ear, hoof, snout), and avoid pressed "rawhide" bones that are full of glue and other questionable materials.
Use the same principle when working with a dog. During training, you will use various "biscuits", try to choose those as natural as possible.
Logically, a puppy also needs food.
In the puppy pack, you will receive a sufficient amount of dehydrated food for several days.
RnR puppies are not fed exclusively on dehydrated food, so we advise you to continue with a combination of raw food (70%) and dry food (30%). These proportions can vary, sometimes they are fed 99percent meat.
Together with their mother, they mostly ate beef, lamb and fish, but the brochure that comes with the puppy will have the specific data about the puppies food so far; both for raw and dry food.
Tips on raw food can be found here.
If you are in Split and the surrounding area, we will be happy to help you with the purchase of dog food.
Other parts of Croatia and Slovenia have the option of ordering excellent meat through Pasja Mesnica.
In kibble we recommend you to continue with the same brand that they have already eaten, Pro Plan, namely PURINA® PRO PLAN® Medium Puppy Sensitive skin, rich in salmon. 
There are many different opinions about this, but we will not look into that now. I think we can agree that growing puppies are in the most sensitive period of their lives and now is the right time to give them the best.
If they eat only dehydrated food, we do not recommend adding vitamins, because dry food is already rich in them. But if they eat only meat or combinations of kibble and meat, it is not bad idea to add vitamins. There is a whole range of brands, but we have been loyal to the same one for years, and that is VMP.
In addition to this, we give glucosamine and chondroitin to young dogs that are developing, as well as to old or injured dogs. Although it is found in cartilage that is eaten as part of a meal, we recommend adding a vitamin-mineral preparation. GAG from Canina and Chondro from Canvit proved to be good. Make sure to read the instructions and dose correctly according to the puppy's weight.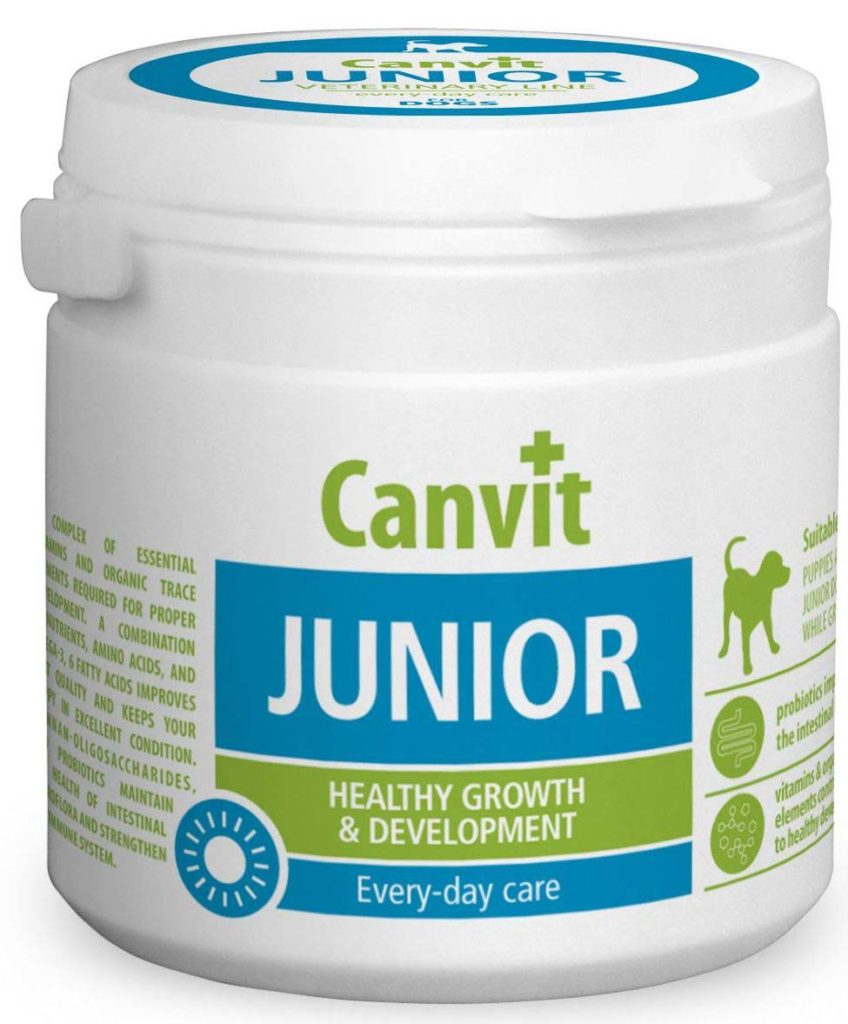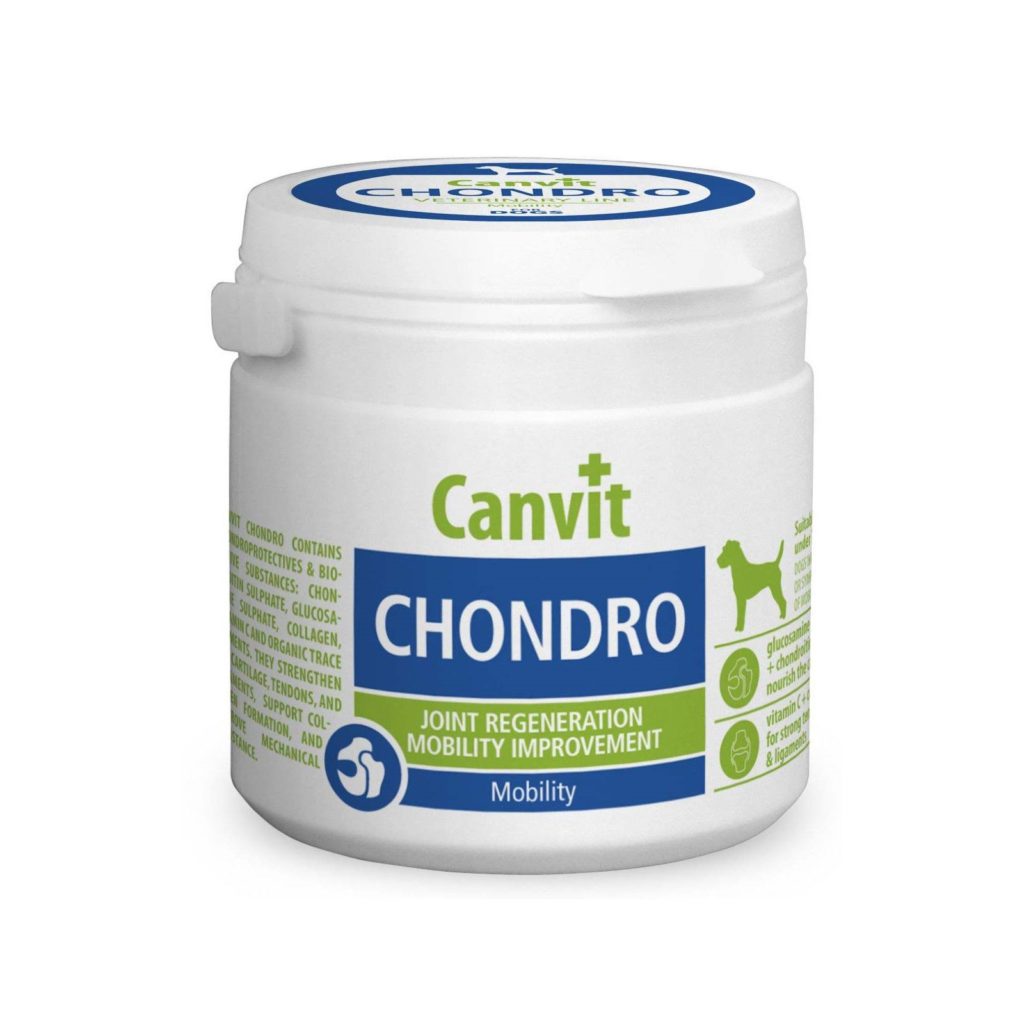 When you get a puppy, it's important to put an ampoule or a collar to get rid of internal and external parasites. Pay special attention to the fact that the ampoule or a collar provides protection against fleas, ticks and mosquitoes.
For this purpose, we recommend the Scalibor collar, which has proven to be extremely effective, it provides protection from 6 to 8 months.
It is clear that there is no universal solution and that not all dogs are the same, but we absolutely do not recommend the use of Bravecto or Nexguard because there are thousands of cases in which dogs have had fatal consequences after consumption.
It is also necessary to clean the puppy of internal parasites once a month until it is one year old, and then 3 or 4 times a year. Dehinel Plus, Caniverm or Drontal Plus are the pills most usually used, but it is good to use Milprazon every now and then, which, in addition to the usual spectrum of parasites, also acts on heartworm (this is very important for northern part of continental Croatia and Slovenia).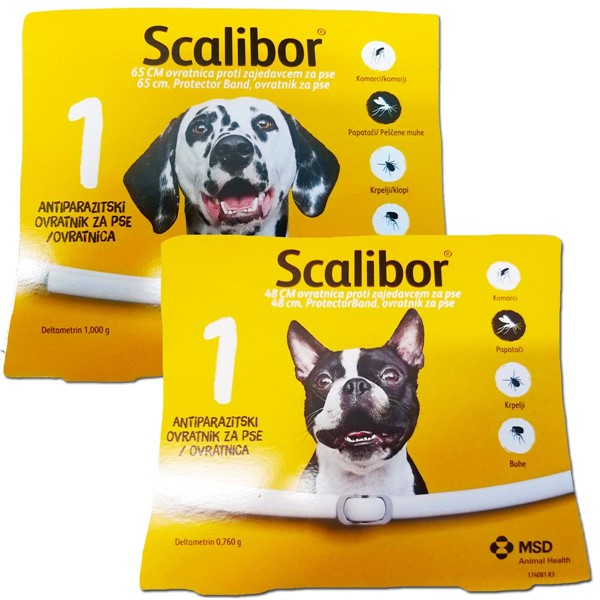 This entire list is made just out of my opinion and experience as a breeder. This does not mean that these products will suit all dogs. It is your duty, as an owner, to do your best to provide your dog with what best suits his specific needs.