Int Ch Harley aka Panda 
&
Int Ch Zea Chilli 
confirm your place on the waitlist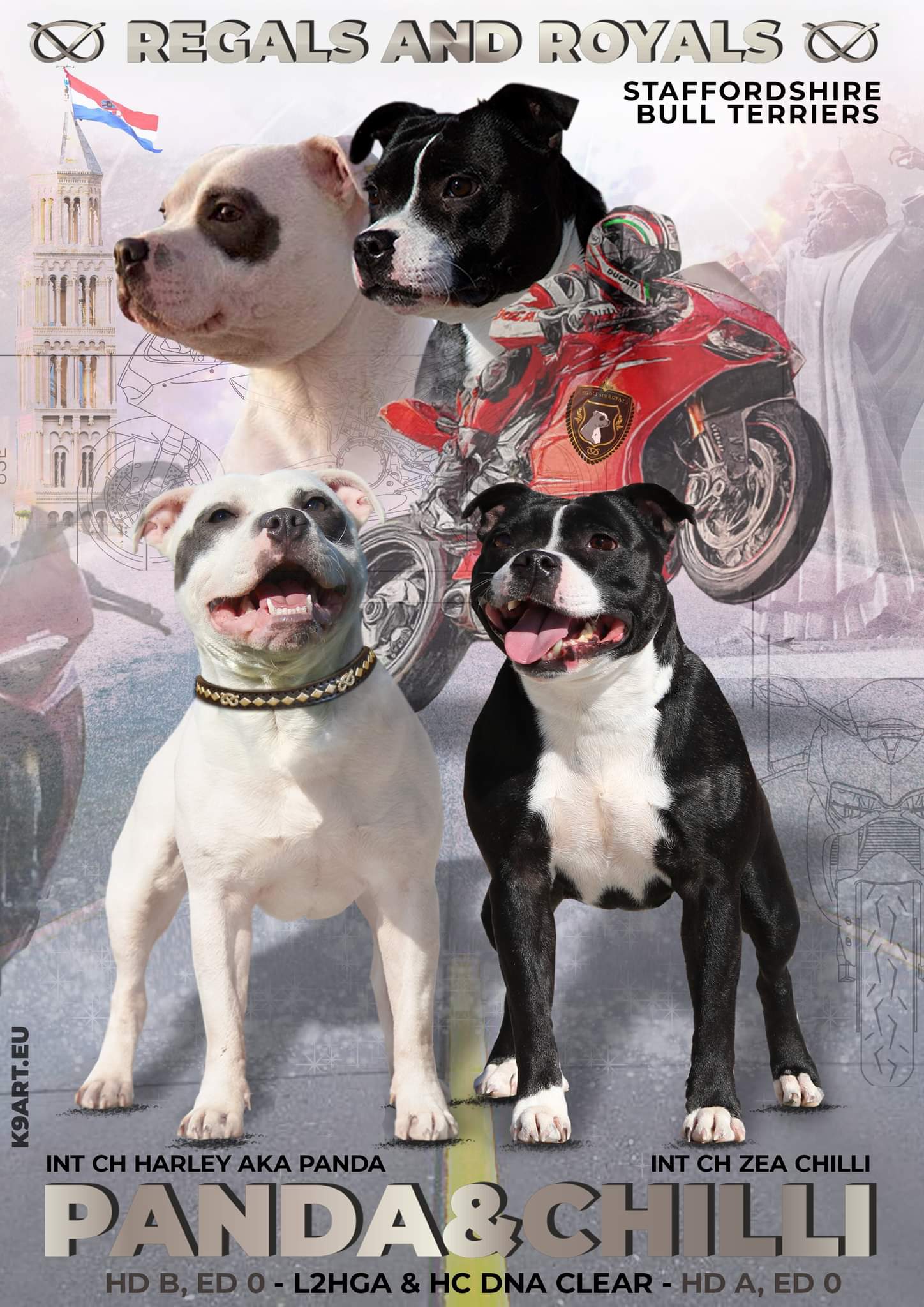 sire: int ch Harley aka Panda
International champion c.i.b.
International champion c.i.b.
– l2hga clear by parents (test copy available) 
– hc clear by parents   (test copy available) 
– registered under croatian kennel club, at birth and reconfirmed at 6 weeks of age (copy of registration available) 
– microchipped
– vaccinated with puppy vaccines 2 times
– will hold an eu travel passport

– will be dewormed and treated for external parasites, according to the vet schedule
– FCI pedigree (Croatian Kennel Club), photocopy of the ped will be available when pups are over 8 weeks old. Export pedigrees will be ordered to buyers name ordered once the sale is confirmed, and mailed via post with tracking to the new owners address. *
– started on the toilet and house training
– started on leash training 
– started on crate training 
– all pups who are personally picked up come with an extensive puppy pack that will help them adjust to their new family
*Additional documents and pick up later than 9 weeks of age, if needed, are available, at additional cost. 
© Copyright All Regals And Royals 2021